ABOUT
Cargo Experts is one of the world's
leading providers of supply chain
solutions
Cargo Experts established on 2011 as a full Freight Forwarding and Logistics Services company covering all transportation services and offers the best possible solutions to our clients, based on their cargoes requirements.
Cargo Experts is an experienced transport partner that has the knowledge of local and regional regulations and conditions.
We are offering professional service and dedicated logistics solutions for all kind of transport means (air, ocean, truck, rail), to the customers and partners for Cyprus, Greece, Romania and Balkans peninsula (Bulgaria, North Macedonia, Albania, Kosovo, Romania) with 3 offices located in Nicosia/ Athens / Constanza.
Cargo Experts in order to fulfill also the cross trade transportation needs of our clients, is capable to provide global logistics services in co-ordination with an extensive agent's network.
SERVICES
You have a need, we have the solution
We believe in coming up with original ideas and turning them into digital work that is both
innovative and measurable. We tackle business problems with intelligence.
OCEAN
• Full Container Load and Consolidation
• Project cargo – Heavy Lift – Loose cargoes
• Marine Logistics and Ships Supplies
• Break Bulk shipments
• Classified Hazardous and Waste cargoes
• Cold Chain supplies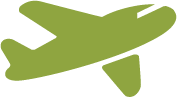 AIR FREIGHT
• Competitive IATA rates
• Full Charter flights
• Consolidation
• Courier
LAND TRANSPORT
• Full Truck / Part Truck Haulage
• Temperature control cargoes
• Out of Gauge Loads
• ADR Shipments
REGIONAL & LOCAL
• Agency and Representation services
• Customs Clearance and Formalities
• Warehousing and 3PL supply chain management
• SOLAS VGM weighting scale facility available
• Cargo Insurance
• Container Sale and Lease
Ship frequently between your multiple locations?
Want full visibility into this activity?
Leverage our freight management software
and services to seamlessly ship and view
reporting around your multiple locations.
WHY CHOOSE US
You have a need, we have the solution
CONTACT
Contact us using the information below
CYPRUS
71, Acropoleos Avenue, Kantaras Court,
Office 51, Strovolos, Nicosia 2012
GREECE
21 Ifestou, 152 35, Chalandri
ROMANIA
Str cpt. Papadopol. no 14, 900255 Constanza
EMAIL: 
info@cargoexperts.eu